SILLY FEST IS COMING
A creative day of art, live music and silly games for the whole family.
DATE: Sunday, September 20
TIME: 1:30pm – 5:30PM
LOCATION: Ralph Thornton Community Centre @ 765 Queen St East
DROP IN ANYTIME AND GET SILLY WITH US!
Come dressed in your silliest outfit and your could win a prize!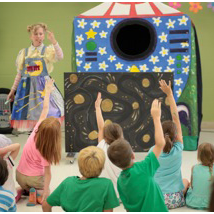 Mabel Moon
Mabel Moon Goes to Earth is a 30 minute interactive musical that kids of all ages will enjoy! With songs, games, and tons of laughs, (even for the adults), everyone will go away feeling absolutely startacular!
Music with Miss T
A fun filled music performance for children. Miss T incorporates singing, music, dance and percussion to create dynamic and engaging entertainment for children. With Miss T, children are encouraged to use their voices and sing and use their bodies and dance!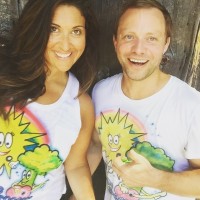 Sonshine and Broccoli
Have been entertaining parents and their children for over a decade.  Graduates of Sheridan College's Musical Theatre Program, Lisa and Brock have combined their musical talent, infectious enthusiasm and love of children to form one of Toronto's most popular children's musical acts.